Насила хубост не става.
Translation: You can't make something beautiful with force.
2020 was the year that we all learned about COVID-19. I must admit to being somewhat unscathed from a health perspective, but COVID's disruption impacted my life like everyone on the planet. The most significant impact was my ability to travel, and I missed my friends and family at home in New Zealand. Not having my dose of New Zealand since March has undoubtedly made me aware of what matters in my life, and perhaps this was a lesson I needed to learn.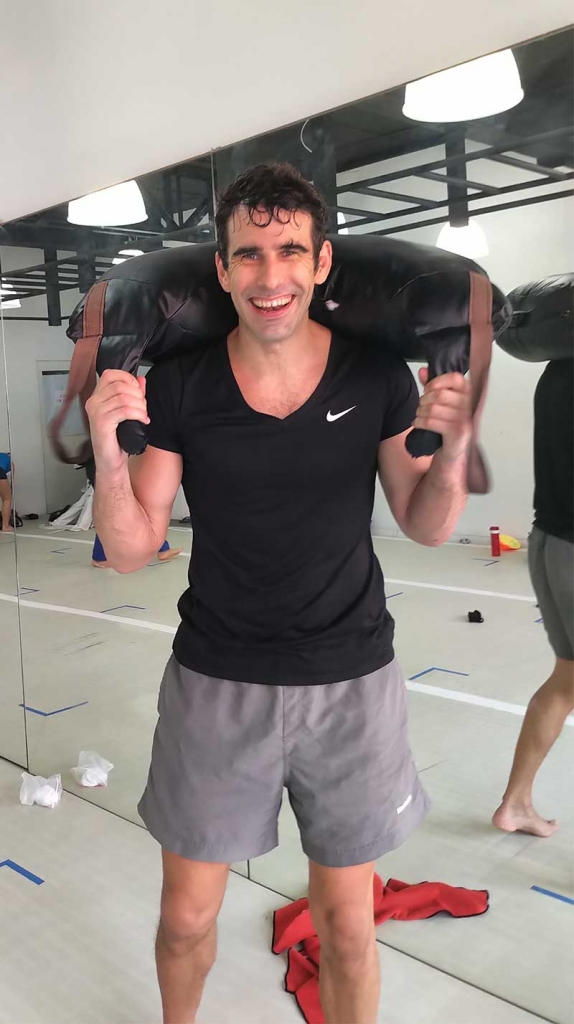 The other area of my life that was affected was my training. The government banned all training in contact sports in Singapore for what seemed like a lifetime, but in reality, the time away from boxing, and BJJ was far shorter. As my activity in contact-sport begins to close, as I age, it gives me a chance to reflect on lessons that I have taken from martial arts, and other sports that I have been involved in as a  competitor, over my life.  The idea for this short set of blogs has come from Ben Clement and his fantastic video series called process movement.
While not a sport, it seems fitting that I start with a new exercise introduced to me during the COVID period and in many ways got me through the trials and tribulations of the year. Bulgarian bags.
"Ivan Ivanov invented the Bulgarian Bag at around 2005. Ivanov, a former Bulgarian Olympic athlete, was working as a U.S. Olympic wrestling coach at the Olympic training centre in Marquette, Michigan, and was looking for a training tool that would allow his wrestlers to improve explosive actions and dynamic movements involved in pushing, twisting, swinging, pulling, bending, rotating, squatting, lunging, and throwing." (Wikipedia)
When our training was restricted, our coaches at TGA  not only introduced Bulgarian Bags to our training but went the whole hog and became an official Suples Bulgarian Bag training centre. The workouts are gruelling, but like all challenging excursions, the reward is at the end. While COVID was, for many, a time of weight gain, during COVID, I managed to lose 5 kilos, and I don't think I was too fat, at the start of COVID! I managed to maintain most of my strength. It is therefore only fitting that I start the series with five lessons from Bulgaria.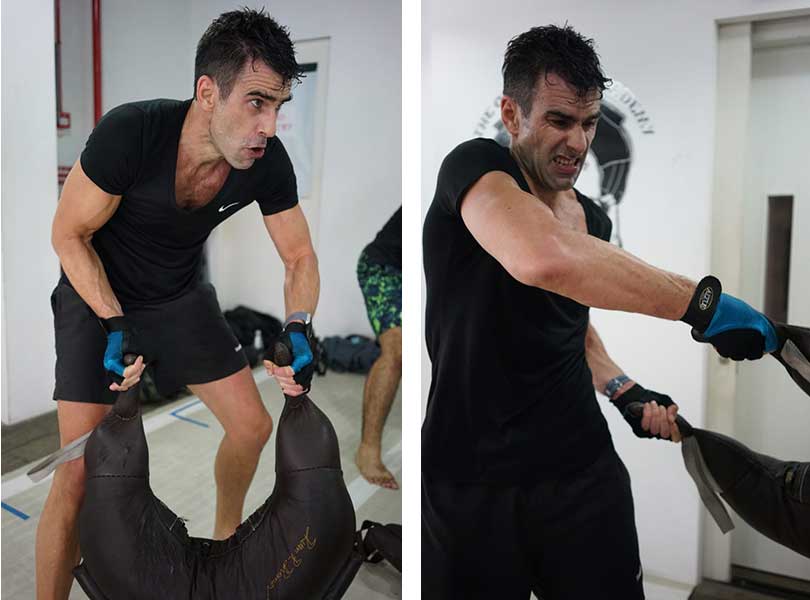 Lesson 1: Form is everything
Not one for regrets, but if I was to turn back time I wish I took flexibility and form more seriously when weightlifting in my youth. Poor form has been costly to my body, not to mention some decent injuries to be discussed in future posts in this series. With Bulgarian bags, you learn that form is efficiency. There is simply no way to move the weight without form, especially for repetitions.
Lesson 2: Strength, speed, cardio, endurance is all equally important
Each Bulgarian Bag work out is different. Sometimes, our workouts are focussed on endurance, other times speed, other times strength is the focus. With the Bags, you are continually changing, and the body never adjusts. You accomplish a full-body Bulgarian Bag workout with one piece of equipment, albeit with different weights.
Lesson 3: You know exhaustion when you have to keep going past what you thought you can do
I have never been as tired as when working with the Bulgarian Bags. However, when you have a routine to do – you keep going. What you think is exhaustion is simply an entree of what is to come. Through Bulgarian bags, I learned to push myself in a way that I have not done so previously as it was a push of strength, cardio, and technique simultaneously.
Lesson 4: Community is the key to staying regular
I don't think I would have kept going with the Bulgarian Bags had it not been for the community of users that each week would join for a workout. Together we pushed each other on, taking a photo at the end with a "TGA strong" shout to finish.
Lesson 5: I enjoyed the team competition
It is a while since I competed in anything close to a team sport. Occasionally, we will have team events to spice up the Bulgarian Bag training. These events were some of the events that I enjoyed the most! The friendly rivalry amongst friends pushed everyone along and created a collegial atmosphere that is important as everyone tries to improve their physical wellbeing. During COVID, this was a blessing.
Bulgarian Bags is a great workout, not just for athletes but anyone wanting to improve their overall physical fitness and health. You will get stronger, mentally, and physically, learn to push yourself harder, and join a community of like-minded individuals.
Thank you, Ivan Ivanov, for enriching my life.